Taipei Port Container Terminal (TPCT) is the most modern, multi-purpose marine terminal in Taiwan. TPCT was founded in 2003 by way of a BOT (Build-Operate-Transfer) concession model, awarded for 50 years, jointly developed by Evergreen Marine Corp., Wan Hai Lines, and Yang Ming Marine Transport Corp. The vision of TPCT is to create a global marine shipping hub and offer logistics solutions for its customers.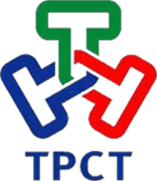 Our Values:
Helping customers reach world markets since 2009.
Our three code values govern the development of the TPCT terminal and help us to ensuring our commitment for our clients, our people and our organization.
Trustworthiness :
honest, integrity
Thoroughness :
extreme care, organizational behaviors
Teamwork :
job satisfaction, achieve better result
Our Advantages:
Cost saving.
Space efficiency
Energy efficiency
High degree of security
For environmentally friendly
Fully automated lanes, paperless system, fast turn-time